ORDER AN AUDIT, AN ADVISORY SERVICE
IT IS ALWAYS A GOOD IDEA TO CONSULT SOMEONE WHO, AS A TRUSTED ADVISOR, CAN LOOK AT YOUR BUSINESS FROM A DISTANCE.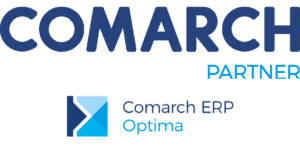 I provide services in the following fields:
An internal operational audit of:

operational efficiency and compliance with regulations of operations and functional organization,
business processes and controls,
a fraud audit,
an audit of IT systems for access control,

Business consulting in operations,
The analyses and evaluation of financial condition including a financial liquidity analysis and an analysis of key financial ratios,
Systems of regulations of business activity records,
Monitoring of key KPIs,
A construction of financial and cash flow models,
Installation and implementation Comarch IT systems like: Comarch ERP Optima,
Consulting in IT business systems implementation ERP, DMS /BI class with a built-in process control model,
Building a business plan,
Planning finance and fundraising,
Supporting the formulation of development strategies and change management,
Organizational optimization and functional structure of the client's company,
Restructuring,
A financial audit of financial statements of business entities,
Other services of a statutory auditor,
Bookkeeping services of tax revenues and expenditures books and full accounting books,
Financial statements and management reports,
Supervision of the chief accountant,
Support for Business Risk and Fraud Risk Management processes,
Work for supervisory boards of companies, as an expert auditor.
For the practical reasons I apply certain standards:
A preliminary agreement: by email, telephone, Customer Survey Sheet (basic customer data) to outline an overall framework of the project;
A Simplified Project Order or Service Contract:

Closed (e.g. for financial audits) where the scope and program objective can be defined,
Open (includes general terms and arrangements e.g. pre-testing and scope, deadlines and prices), when detailed conditions are difficult to determine before
I start to work;

The plan and program of the project: the business context, the purpose of the project including customer expectations, client objectives, the scope, the program and project approach and the remuneration of the Auditor Advisor;
The price of the service:

a Fixed Price, predetermined for the project (most often in the auditor's audit and other auditing services),
a Calculated Price, an agreed hourly rate and number of hours (used for internal audits and consultancy services due to the conditions as in open contracts);

The checklist: a "Road map" framework built on the basis of the Project's plan and program;
The Work Done Report: a document normally used for the hourly rate. Provides a basis for issuing a partial invoice;
The Final Report. Includes a proposal and an overall assessment of the level of control, observed risks, detailed observations and recommendations in case of an audit project or summary and conclusions for other projects;
The Improvement Plan including the audit recommendations: defines how the improvements -will be implemented, the people responsible in the customer's company and deadlines.
I always confirm with the client which of these standard elements are relevant for given project and I will apply. I can provide services as an external company or under a civil contract or as an employee of a client.
ARE YOU LOOKING FOR YOUR COMPANY'S ADVISOR, BEST AUDITOR ADVISOR OR STATUTORY FINANCIAL AUDITOR? DO YOU NEED AN ANALYSIS OF FINANCIAL LIQUIDITY, A CASH MANAGEMENT MODEL, AUDITING OF MANAGERIAL CONTROL OF BUSINESS PROCESSES, COMPLIANCE AUDIT WITH BINDING RULES?
I am glad when my work is beneficial to my clients. I adhere to the principle: YOUR SUCCESS IN BUSINESS MAKES ME HAPPY. If business integrity matters to you, you are in the right place.

ADVISOR, AUDITOR, CHARTERED ACCOUNTANT No ID 9618
Stanisław Ganczarski